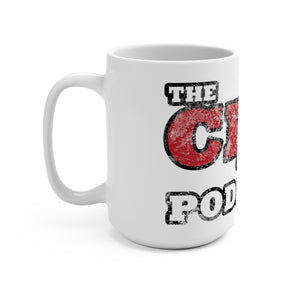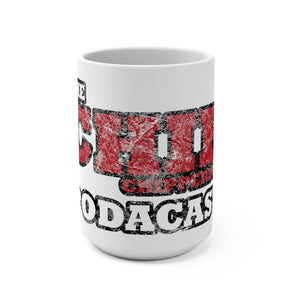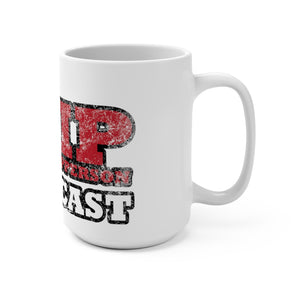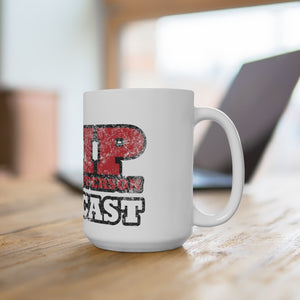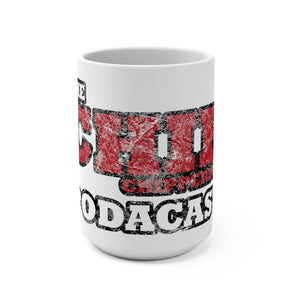 The Chip Chipperson Podacast Distressed Logo White 15oz Mug
White Muuug with the Chip Chipperson Podacast Logo Comes in standard or DISTRESSED LIKE ITS UPSET OR SUMPTHIN
THIS ITEM WILL TAKE 5-10 PRODUCTION DAYS PRIOR TO SHIPPING.
NOTE: This is a custom printed product and will take some time to produce and ship. Reference THIS LINK.
This high quality ceramic mug has a premium hard coat that provides crisp and vibrant color reproduction sure to last for years. Perfect for all hot & cold beverages. 
High Gloss + Premium White Finish
ORCA Coating
Dishwasher and Microwave Safe
15 ounce mug